Description
NUKE Alu Fuel Cell med integrerad catchtank
AluCell Aluminum Fuel Cells, a lightweight and affordable fuel cell combined with the Nuke Performance drop-in surge tank, the CFC Unit.
An extremely affordable solution for those who do not inquire of FIA approval for professional racing, but still gets all the benefits from the Nuke Performance CFC Unit – the drop-in fuel pump hanger with integrated surge tank functionality.
40 / 60 liter aluminum fuel cell
Integrated 2 liter Fuel Surge Tank function
100% proof for petrol, methanol and E85
Integrated brackets for easy and secure mounting
Fits single or dual high-pressure fuel pumps
Single 7/8 AN-10 Outlet and AN-6 vent safety valve
Low profile fuel filler cap with integrated roll-over valve
The Nuke Performance AluCell fuel cells are suitable for use with carburettor based fuel systems and with the integrated CFC Unit from Nuke Performance, which eliminates the need for an external surge tank which is other needed when running a fuel cell, it is a perfect use for fuel injected systems. The AluCells are made of the highest quality aluminum for use with all type of fuels and is 100% proof for petrol, methanol and ethanol.
 Integrated 2 liter surge tank, billet fuel pump hanger for 1-2 fuel pumps
The AluCell aluminum fuel cells come delivered with the Nuke Performance CFC Unit as fill plate replacement. The unique CFC Unit from Nuke Performance is the perfect solution for a simplified high performing fuel system where simplicity and durability are of the uttermost importance. This setup eliminates the need of a space-consuming external surge tank, and with all needed fuel pumps mounted within the fuel cell itself, this is the only thing you need. This frees up space, weight and increases safety as fewer fuel line fittings are necessary and no external fuel pumps are used.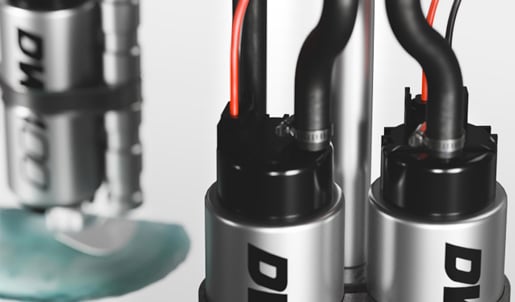 Internal high-pressure fuel pumps, for any need between 200 – 2000hp
The AluCell are delivered with the unique Nuke Performance CFC Unit with an integrated Fuel Surge Tank function and fits a single or dual high-pressure fuel pump from Deatschwerks, AEM, Ti Automotive, Walbro, Bosch, Fuelab, Aeromotive and many more. It fits all common 39mm fuel pumps and even the larger Deatschwerks DW400, Walbro GST450/GST520 and Aeromotive Stealth 450. This solution is ready to deliver steady fuel flow for demands anywhere between 200-2000 horsepower even during demanding driving conditions and without fuel starvation thanks to the internal surge tank.

The CFC Unit fits most common fuel pumps, and together with the Nuke Performance fuel pump mounting kits, it has never been this easy to set up a high-performance fuel system.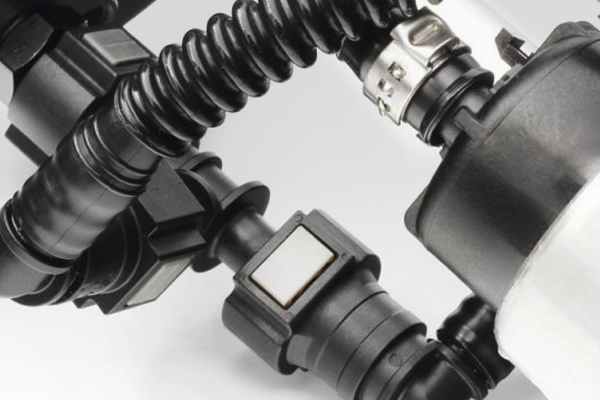 How to mount fuel pumps within the AluCell fuel cell and surge tank?
The single fuel pump mounted in the fuel cell functions as a lift pump that ensures that the high-pressure fuel pumps within the over-sized 2liter surge tank, always have enough fuel to maximize the fuel flow and minimize the risk of starvation that seriously can harm your engine. For more information, download the product manual. All fuel pumps are securely mounted in all conditions thanks to the billet fuel pump brackets.
Delivered with all fittings you need for a quick and easy installation
The Nuke Performance CFC Unit comes with an AN-10 (7/8 UNF) to AN-10 Male outlet and an AN-8 (3/4 UNF) to AN-8 Male return. The use of the oversized, high flow AN-10 outlet combines the internal fuel pumps into one single fuel line and minimize the need for external equipment, hoses and fittings. The rollover protected vent fittings is of AN-6 and can be swapped for AN-6 to AN-10 when needed. Additional AN-6 to AN-12 fittings are sold separately as accessories.
Outlet fittings:
AN-10 (7/8 UNF) to AN-8 Male Part # : 700-01-116
AN-10 (7/8 UNF) to AN-10 Male Part # : 700-01-112
AN-10 (7/8 UNF) to AN-12 Male Part # : 700-01-113
Return and Vent fittings:
AN-8 (3/4 UNF) to AN-6 Male Part # : 700-01-101
AN-8 (3/4 UNF) to AN-8 Male Part # : 700-01-102
AN-8 (3/4 UNF) to AN-10 Male Part # : 700-01-103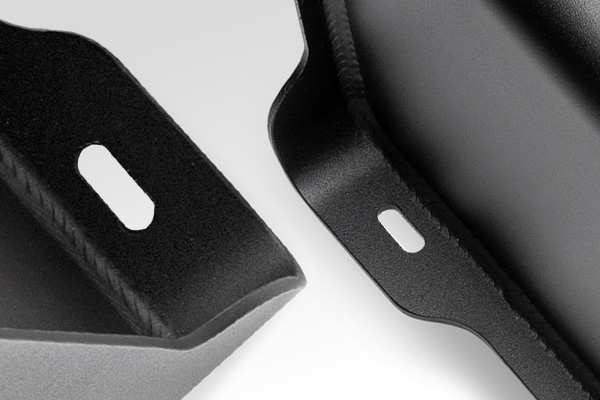 Aluminium lightweight 40 / 60 liter fuel cell with integrated brackets
To enable the highest possible quality, the AluCells are made out of only two pieces of aluminum and is automatically welded by a 5-axis welding robot and are individually pressure tested before surface treatment. With the use of high corrosion resistance aluminium 5083 H111, it does not need any internal anodizing, or powder coating (often found in cheaper fuel cells) that gets affected by alcoholic fuels such as ethanol. This prevents damage to your injectors and filters when the coating dissolves. Choose between a 40 liter (10.56 gallons) and a 60 liter (15.85 gallons) version, choose which size when ordering.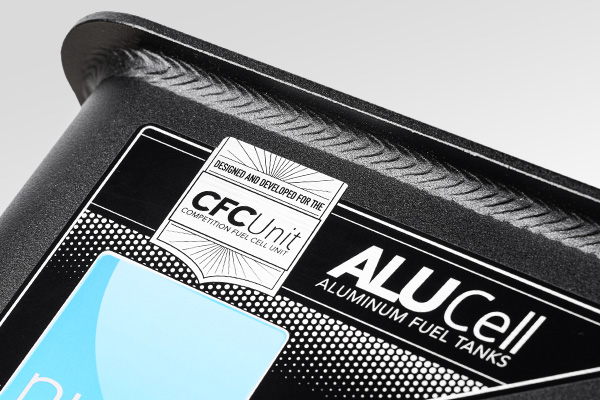 Developed, designed and manufactured in Sweden
The Nuke Performance Competition Fuel Cell Unit is developed, designed and manufactured in Sweden by Nuke Performance for the highest possible quality and with the same hallmark as all the other parts in our lightweight motorsports range. The cells are manufactured by a world-leading fuel cell manufacturer in Finland according to our high requirements and specifications. There is no substitute for the quality of Nuke Performance!
AluCell Fuel Cell Kit includes:
1 x AluCell Aluminum fuel cell 40liter (10.55 gallons) / 60liter (15.85 gallons)
1 x Nuke Performance Competition Fuel Cell Unit
1 x AN-10 (7/8 UNF) to AN-10 Male outlet fitting
1 x AN-8 (3/4 UNF) to AN-8 Male return fitting
1 x AN-8 (3/4 UNF) to AN-6 Male vent safety valve
Nuke Performance
Nuke-ytelse er en av de største aktørene innen ettermarkedsprodukter for biler. De har vært på markedet i over 10 år og leverer produkter over hele verden. Dette er et bevis på at produktene holder en høy standard og har blitt testet i mange år.